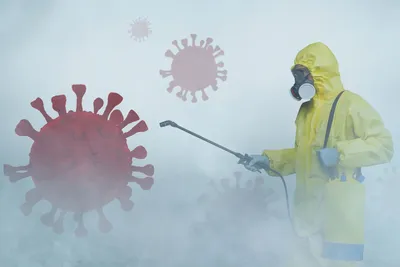 Our Treatment Process
Hypochlorous Acid
Hypochlorous acid (HOCl) is a popular solution and widely used by the Centers for Disease Control Prevention (CDC). It is a certified solution by EPA and recommended by many infection control professionals as the less toxic solution for sanitation and disinfection.
Safety First
Why is HOCl less toxic compared to other disinfecting and sanitizing solutions in the market today?
HOCl is actually derived from the human body as part of our immune system. For over 100 years, HOCl has been used to disinfect wounds and even water for domestic use. It has no manufactured fragrances or added dye solution. This solution is made from electrolyzed water.
Low concentration HOCl (100 ppm) is a no-rinse food contact surface cleaner. It can also be useful to sanitize child playrooms or toys. As you increase the dilution, it can kill viruses that can cause colds, flu, and hepatitis.
HOCL and Covid-19
HOCL is a popular option used in many schools, hospitals, and homes to fight and disinfect against Covid-19. In a 2016 study by the University of Washington School of public health, they found that HOCL is more than 99.99% effective in eliminating Corona Virus OC43, which is a similar virus to Covid-19.
Schedule Your Sanitization Service Today